When people are outside of their homes, they interact lots of things at the beginning of their first steps.
These triggers may be animals, other people, colours, textures and more.

Coo coo! is a research and design project aiming to help people extrovert to their environment without feeling any social pressure while they're alone.

The pigeon that interacts with people by force was used as a metaphor for this project.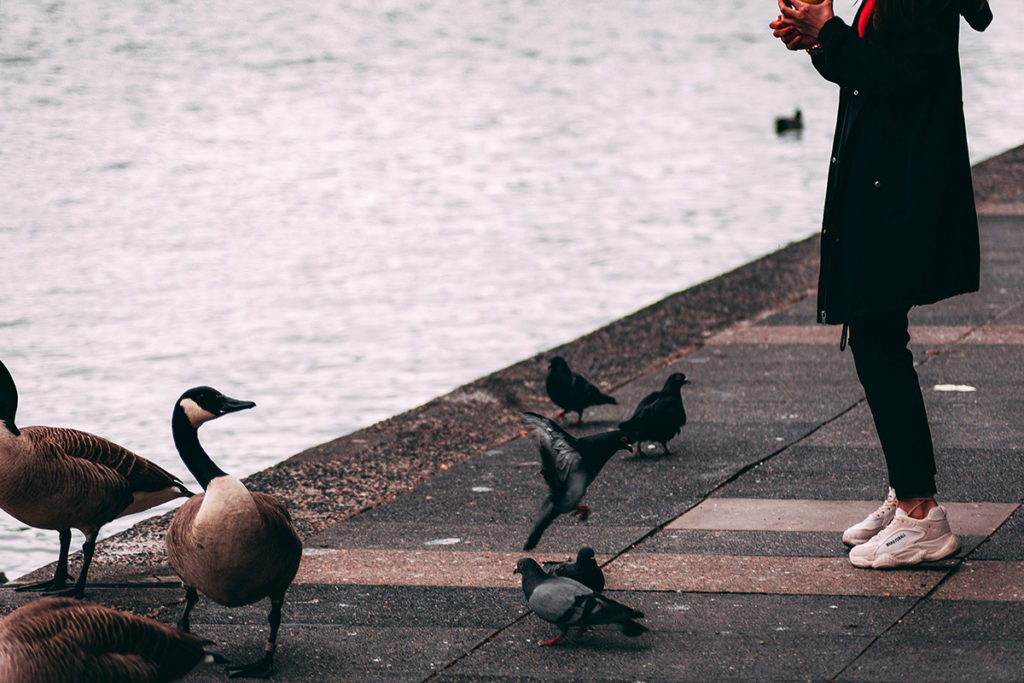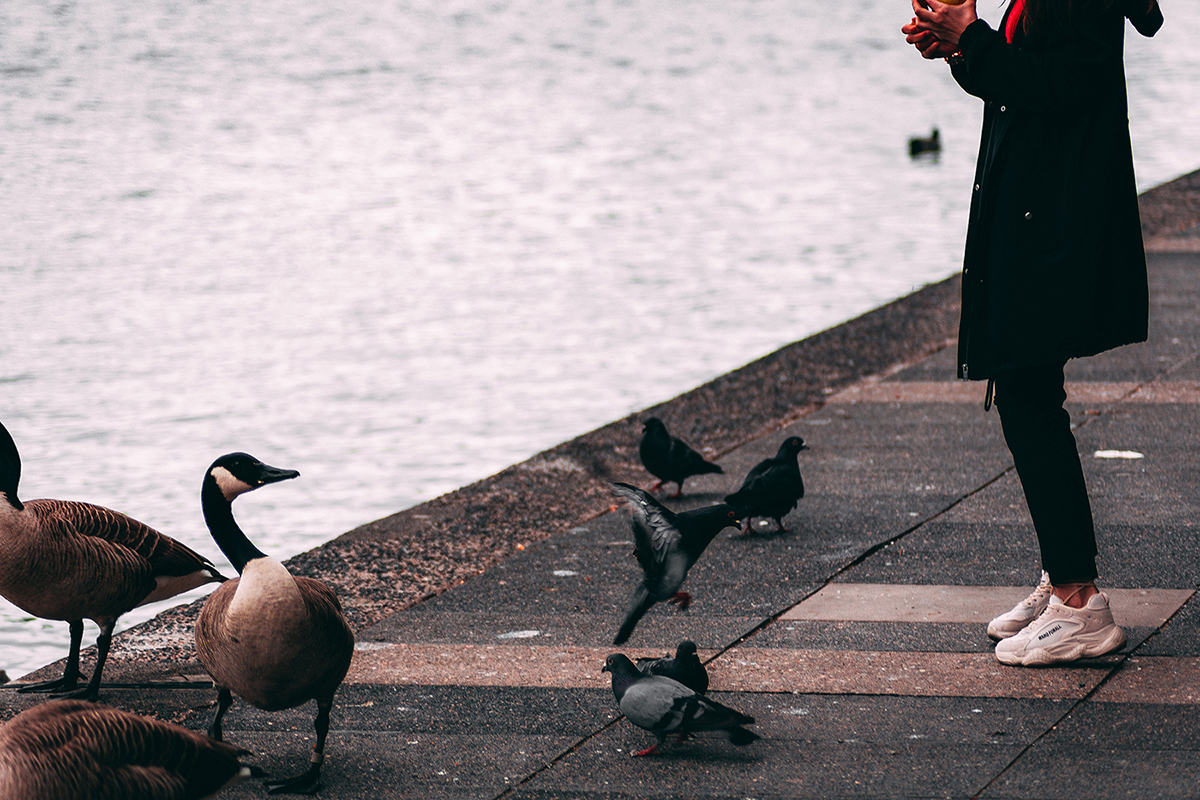 DISCOVER AND DEFINE
Understanding The Problem
Photo Safari & Observation
In order to understand and clarify the problem, first I needed to go outside and watch people there. I did Photo Safari and Observation at Delft/ The Netherlands. Two of the images located below.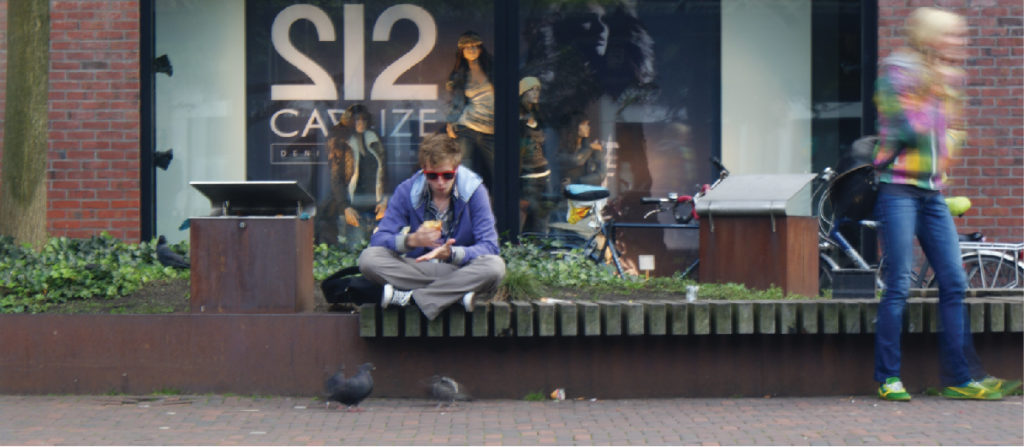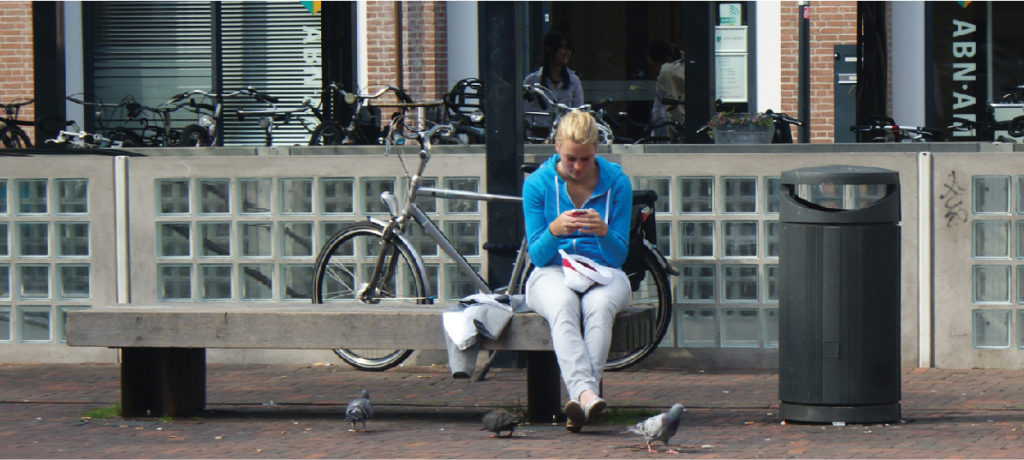 What did I observe?
Unplanned situations
Ignorance of pigeons and ducks
Children like interaction with birds
If someone deals with something, he/she can't see the around
They like to eat/drink at the outside
People prefer to use their mobile devices more while they're outside and alone
Interview & Cultural Probe Study
After interviewing with 10 people, 5 days cultural probe study books with stickers were given to them and I wanted them to achieve some tasks. Every participants prepared their own study book.

What did they say during interview?
Eating, drinking and tasting different things are good reasons to be at the outside
Like sunny and warm weather
There is no healthy lunch tradition, we mostly eat fast food, non-healthy fried food or easy meal
Eating alone created social pressure
Mostly we prefer eating/drinking in front of computer
What did they feel after 5 days of Cultural Probe study? What did they do?
They like to be alone while eating something; because they recognize environment more
Sunny day is an important reason to be at the outside
Cycling is a routine
Shopping, window shopping are activities for hanging out
Journey Map
This journey map is the outcome of the cultural probe study. In the map below, the actions of the users and the time when they feel negative and positive during these actions can be seen.

CONCEPTUALIZE
Story Board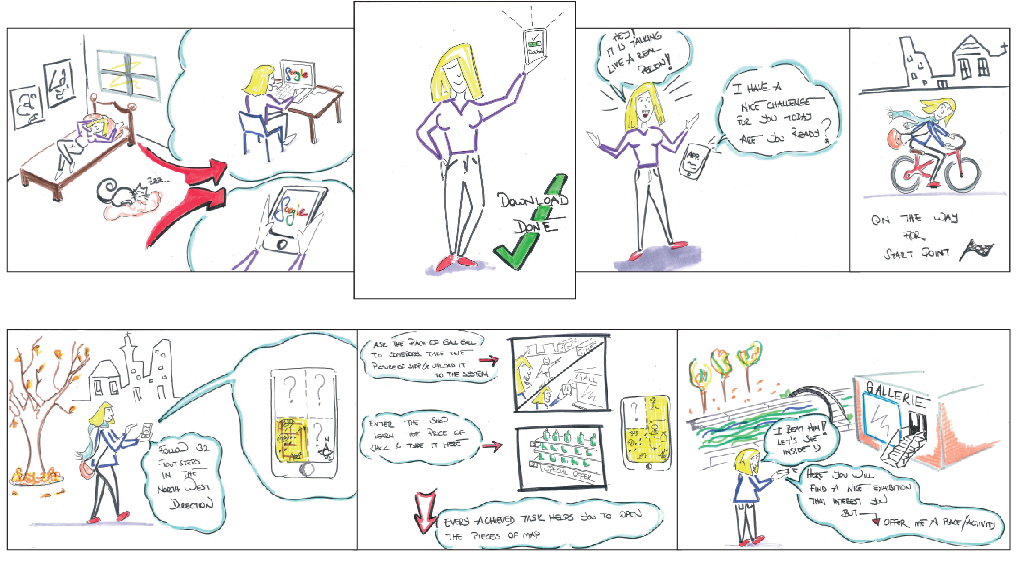 DESIGN
In the design stage, I tried to create a product to push people go outside, learn, do, try and explore new things. While experiencing something new, add and invite other people to the journey. So the social pressure feeling with the outcome of loneliness may be broken somewhere or somehow and Coo coo ! can accelerate this in positively.
Low Fidelity Wireframe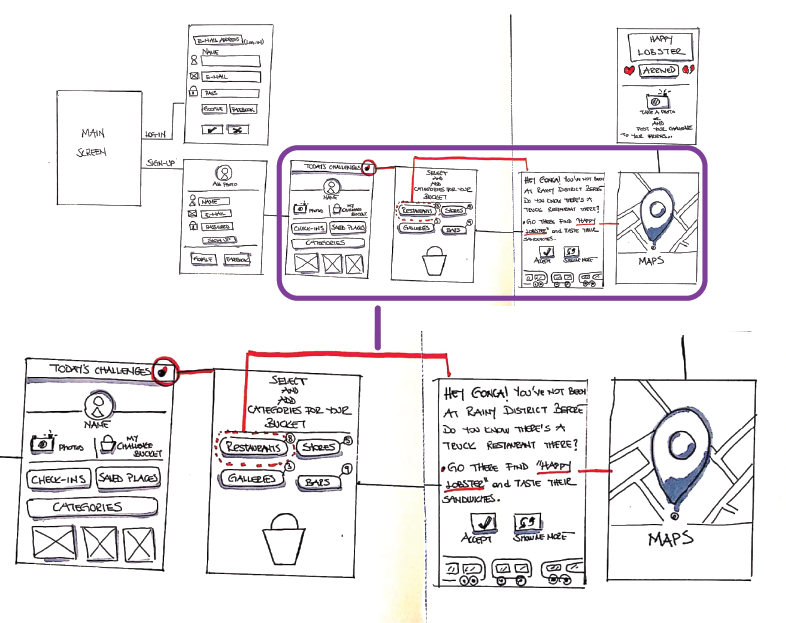 Customer Journey Map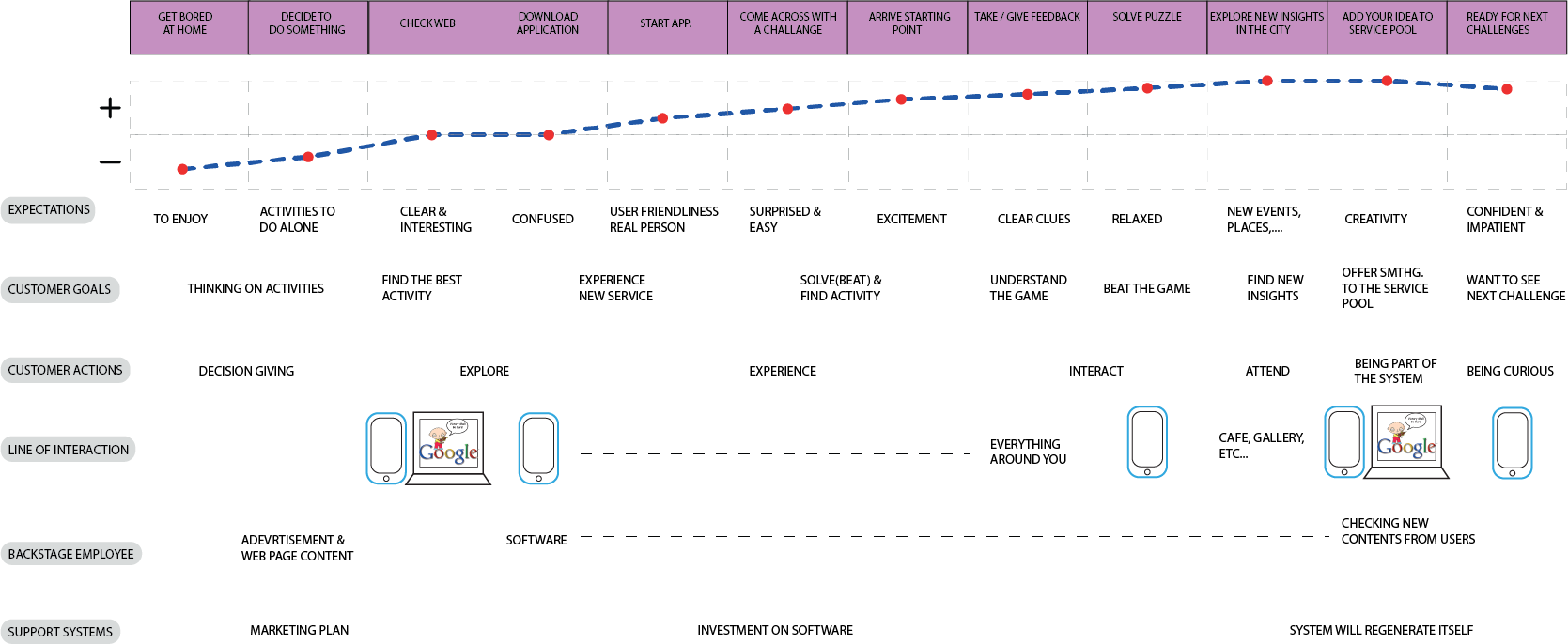 Mock up
Here is the Coo coo! Please check https://www.behance.net/gallery/81973257/Coo-coo- for prototype.